The database solutions developed by RDV acquire all data centrally regarding the performance and health of dairy cattle. The data is available on a daily basis for the responsible organizations and farmers. Milk quality and animal health are constantly monitored and the data supports farmers in feeding and breeding decisions.
Dairy cattle holders have access to individual current and historical data of their livestock. Monthly and annual reports offer a comprehensive overview on performance and development of herds. Farm businesses also have access to benchmarks so they can evaluate and compare themselves to similar businesses.
Graphics illustrate correlations and trends. Furthermore, users can write and print out to-do-lists (e.g. upcoming inseminations) and add their own observations. The news module supplies farm specific messages.
RDV offers a broad variety of tools to assist dairy farmers in managing their businesses and herds.
---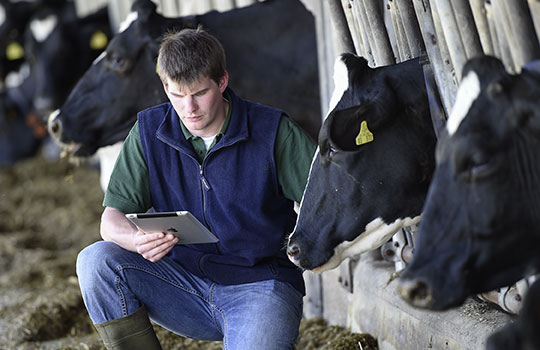 ---
Mobile applications – apps
Apps make it possible to acquire data right behind the cow quickly and easily using a mobile phone or tablet thus reducing effort, minimizing errors and increasing productivity.